INSIGHTS
Sustainability In Asia:
Trends For Investor Relations And Corporate Communications
With more companies emphasising the importance of sustainability in their growth plans across Asia Pacific, Andrews Partnership held a panel discussion to bring together senior industry professionals to talk about how IR, Communications & Corporate Affairs can join forces to propel action. Our panel comprised: Ayesha de Kretser, Head of Corporate Communications, APAC, BNP Paribas; Angus Guthrie,Director of Investor Relations, CLP Power; Pru Bennett, Consultant & former Head of Corporate Governance & Responsible Investment, APAC, BlackRock & Sally Cox, VP Corporate Affairs APAC, BASF.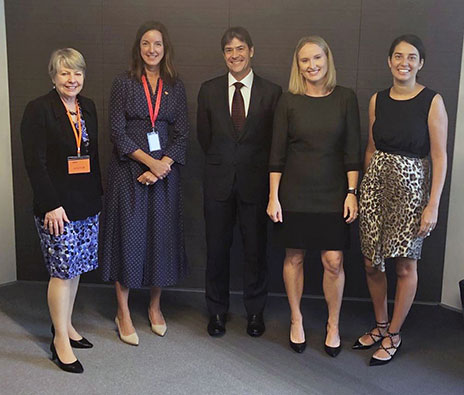 Asia Pacific still lags Europe and the US when it comes to seeing sustainability as a core business agenda, with the exception of Australia and Japan. But as the climate crisis and the fight against poverty across Asia intensify, sustainability topics are becoming more pertinent to business leaders in the region.
To demonstrate how some of the early-movers are bringing together the functions of Investor Relations and Corporate Communications to engage shareholders as well as staff and media, Andrews Partnership brought together experts from the banking, fund management, industrial and energy sectors. Three dominant trends emerged;
THE SONG REMAINS THE SAME
While it has taken longer for organisations to introduce sustainability to their business practices in Asia than in many other parts of the world, the messaging is largely the same as that being delivered in head offices or regions outside of Asia.
Sustainability is motivated either by a desire to protect assets and operations amidst a backdrop of environmental and societal change, or for some more progressive organisations it is seen as an insurance scheme to protect a licence to operate and grow business by connecting with internal audiences, investors or customers who are much more socially-aware.
"Sustainability is about creating new opportunities and creating value," Ayesha de Kretser, head of corporate communications in Asia Pacific for BNP Paribas, told attendees. "It shouldn't be seen as a cost to a business."
LEADERSHIP FROM THE TOP IS ESSENTIAL
Corporate sustainability starts at the top and needs buy-in from leadership executives from the board to the executive committee and line management functions if it is truly to permeate all levels of an organisation.
To make even minor improvements in an organisation, it's essential to engage the entire workforce, right down to employees who are hands-on in day-to-day operations.
Our panellists felt strongly that communications around sustainability are fundamentally about finding a balance between an organisation's responsibility to the environment and its need to operate at the most efficient level for all stakeholders.
The idea or concept of a business being environmentally-responsible is highly attractive not only to investors but also to its employees. Ensuring that messages resonate across different audiences and that these messages are consistent is crucial to their effectiveness in growing engagement.
Sustainability needs to be embedded in organisations all the way down to performance targets and non-financial based metrics, such as employee and customer surveys and feedback.
PURPOSE IS THE KEY TO ENGAGEMENT
Successful companies have developed an organisational purpose or mission statement that speaks to investors along with consumers. As is the case elsewhere, sustainability resonates strongly with the younger demographic in Asia's workforces, marketplaces and investment community. Successful companies therefore develop messages that use the ethos and language of sustainability to address corporate imperatives. At CLP Power, for example, director of investor relations Angus Guthrie, reported that safe and reliable supply, affordability and environmental performance are top of mind for the group. All three of these priorities are also directly associated with sustainability, he said, enabling the company to meet corporate goals whilst simultaneously engaging key stakeholders.
At BNP Paribas, Ayesha de Kretser said the bank has made the conversation around sustainability a focus throughout its various divisions. BNP Paribas, like many banks and financial institutions, has made a concerted effort to review its purpose and ensure it is viewed as an organisation that exists for the benefit of the community, clients, its staff and its investors.
Pru Bennett, former head of corporate governance and responsible investment in APAC for BlackRock Asset Management, told the event that a comparison in the messaging of automotive companies Tesla and Volkswagen is instructive. She recalled that VW's stated goal was to produce the most cars of any automotive company, while Tesla wanted to bring electric cars to market as soon as possible. The difference in wording is emblematic of the difference in sustainability focus between the two companies, she said.
A stated company purpose can also encompass a long-term vision that creates a virtuous circle of growth. Sally Cox, vice-president of corporate affairs in APAC, for BASF, said that the conversation of sustainability and investor relations at the chemicals company is driven by customers and consumers who in turn, put pressure on its businesses to excel in these regards.
SUSTAINABILITY IN 2024
What can we expect in the next five years regarding sustainability for investor relations and corporate affairs professionals?
Pru Bennett said the changes in the sustainability agenda over the next five years will be far greater than those that have occurred over the past five. "There has already been a shift of thinking just in the last six months," she stated. There will be a need for C-suite roles around this topic and sustainability will need to be a strategic part of how businesses operate for both immediate and long term success.
Angus Guthrie agrees that there will be major advancements over the next half-decade.
Environmental sustainability will continue to affect all industries and institutions committed to making this a bigger focus will continue to make strides.
As Ayesha de Kretser stated, there is also a genuine business objective behind sustainability. "For sustainability to really gain momentum it has to be seen as being about making money," she said. "The UN estimates there is $5 to $7 trillion in economic opportunity to be unlocked by achieving the Sustainable Development Goals by 2030, so there's a clear financial incentive."
The message is being delivered loud and clear, with boardrooms and investors across the region now clamouring to learn more about making sustainability core to their purpose, and the attendees at the seminar keen to play a role in communicating about it. This is a subject that promises only to grow in importance over the coming decade.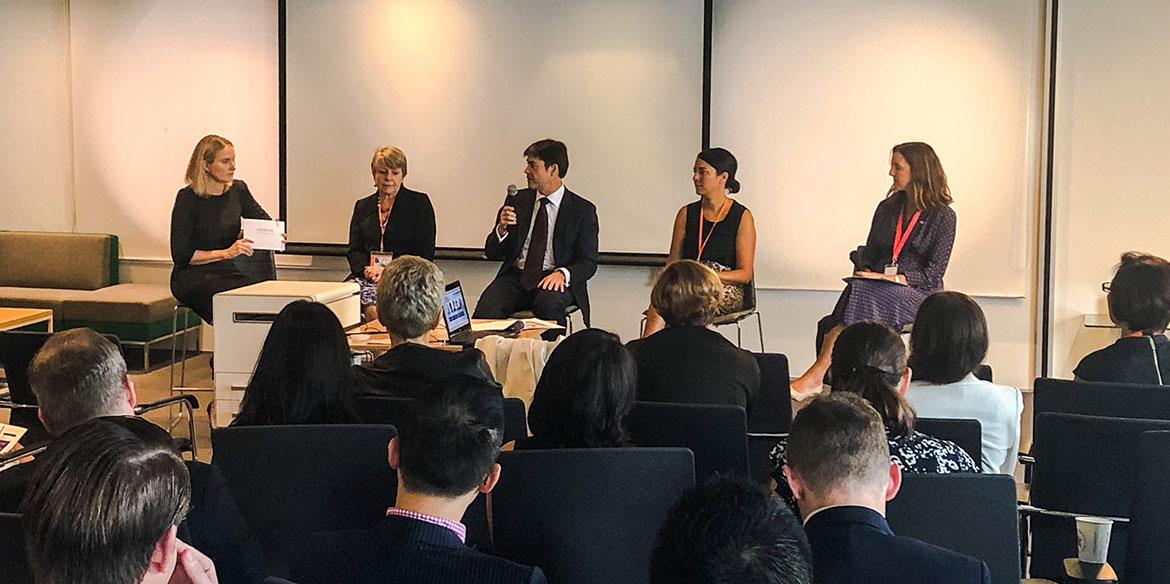 ABOUT THE AUTHOR
Andrews Partnership has offices in Hong Kong and Singapore, working across Asia Pacific as the leading specialist executive search firm in the region for corporate affairs, communications, and investor relations.
Lillian joins Andrews Partnership with 4 years of executive level recruitment and Account Management experience in the United States. As a consultant, Lillian has worked with clients across multiple industries including Finance, Technology and Communications to provide high level talent while understanding the needs of each business. Lillian will greatly benefit the APAC Communications and corporate affairs market with her experience of full cycle recruitment in such a wide range of disciplines.