INSIGHTS
2021:
Re-Evaluating The ESG Practitioner Skillset
Large companies are increasingly building capacity in their commercial teams to leverage Environmental, Social and Governance opportunities, rather than annexing ESG to a separate division and a tick-box reporting exercise. This means new opportunities for ESG specialists, who are now evolving to become both capacity-builders and valuable resources for client-facing executives.
Asia had traditionally been seen as a laggard in the ESG world, but that's changed significantly over the past 12 months, with actions by businesses, market regulators and governments advancing the agenda significantly. What that's revealed is a yawning gap between businesses that were early and enthusiastic adopters of ESG principles, and those that are still failing to take them seriously. That gap represents risk for those who've fallen behind, and opportunity for the early adopters.
Best practice organisations have revolutionised their internal ESG functions to match the rapid pace of regulatory reform. No longer does ESG sit as a cost-centre; it's now seen by the most advanced businesses as part of a risk management function, with an attached set of opportunities that are critical for the c-suite to understand. In order to drive that engagement with the broader business, ESG leaders are playing a very different role.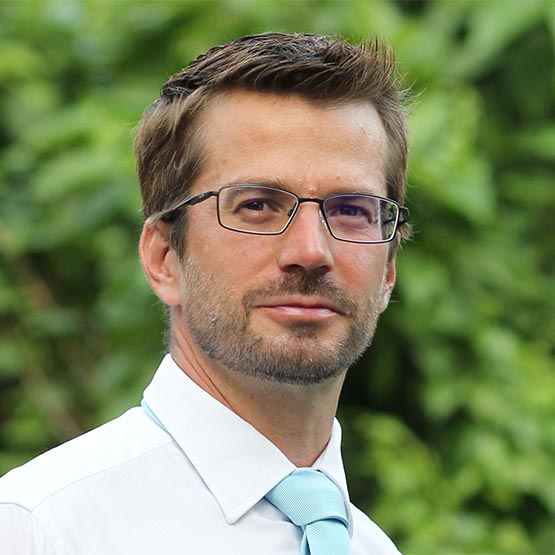 "There are two groups of companies, ones that are doing ESG reporting from a risk management perspective and who understand the value, and the others who are doing ESG reporting as a tick-box exercise. There is still quite a bit of learning to be done about the materiality aspect of what's really important for a company to not just report on but on what to actually manage."

HENDRIK ROSENTHAL

DIRECTOR – SUSTAINABILITY, CLP GROUP
Andrews Partnership recently hosted an Asia-wide call to allow leading practitioners in the space to share best practice. One of the most compelling changes to ESG approaches that participants shared was the level of responsibility they're placing on frontline staff to incorporate ESG in conversations with clients.
Our recent panelists – Melissa Moi, Head of Environment, Social, Governance at Bank of America, and Hendrik Rosenthal, Director Group Sustainability at CLP – have significantly evolved their structures to embed ESG in their broader businesses. At CLP, Hong Kong's power business, ESG has direct access to the c-suite, reporting into a sustainability executive committee that includes the CFO and Chief Administrative Officer. Bank of America has worked hard to drive the understanding of ESG into client-facing roles, ensuring that its staff can understand and explain to clients the ESG risk and opportunities across the different sectors and countries that they cover.
Whether it's working with c-level executives, or embedding ESG across the business, the ESG function itself plays two important roles: the first is to equip non-specialists with the ability to grasp the immediate and long-term financial implications of ESG shifts to the business and their own parts of it; and the second is to act as a specialist resource for client-facing teams when they come across issues they can't resolve themselves. What leading businesses are aiming to do is to ensure staff have a basic level of understanding, and to provide additional support as needed.
"Authentic integration really comes from a cultural shift that starts from the top and actually is also from the bottom up, it's a very conscious move to ensure that everybody understands – this is not the responsibility of your ESG Head or Sustainability person, this is the responsibility of every employee in an organization to know and understand the impact of these factors on our work and our own life."

EMMA CORCORAN

VP GLOBAL CORPORATE AFFAIRS, IHG HOTELS & RESORTS
As Asia's leading executive search firm specialising in leadership roles in this space, our question is an obvious one: what does this shift mean for executives working in ESG? If you're territorial, you might be moving to protect your own turf, and budget.
If you have a longer-term perspective, you might be looking not so much at the risks as the opportunities. Even as businesses move to inculcate ESG principles and understanding in client-facing roles, the specialist knowledge of ESG professionals remains core to their value. What will take them to the next level, however, is the ability to build collaborative networks in their organisations to harness the talent that sits outside the ESG function itself. The structural changes we're seeing in the most advanced businesses will help build those networks, but it also calls for a re-evaluation of the ESG practitioner skillset. More businesses are now emphasising the importance of collaboration and influence than ever before. In searching for the best ESG professionals, we're looking for those individuals who can work in complex environments; who can achieve impact through others; and who can derive satisfaction from others' success.
What this means for ESG leaders and their skillset:
More resources.
If you're mission-driven, in that you lead ESG initiatives because you believe in having an impact in the commercial world, you'll appreciate that you're likely to have more resources. Not necessarily a greater budget, or more staff, but access to much larger teams, many of whom interact directly with customers on a daily basis. Embedding ESG in the broader business will inevitably give you a much larger pool of talent to draw on for specific initiatives, as well as a workforce that is more engaged in ESG, and more aware of the risks and opportunities.
Key skill: collaboration. In this world, having an impact is getting people who don't work for you to do things for you.
Elevated impact.
As a key specialist resource, you'll have not only the c-suite, but customer-facing commercial people calling on you for a range of business issues. Correctly positioned, you have the opportunity to play a key role in important commercial decisions.
Key skill: influence. Outside the reporting lines, you must drive evidence-based decision-making.
More external opportunities.
Given the high profile of ESG, there are a range of opportunities for individuals in market-leading companies to build their external profile through speaking engagements; equally, internal profiles are also likely to be raised, giving rise to a range of opportunities within your existing organisation.
Key skill: storytelling. Your businesses' ESG journey – and your own part in that – should be presented in a compelling way.
ABOUT THE AUTHOR
Andrews Partnership has offices in Hong Kong and Singapore, working across Asia Pacific as the leading specialist executive search firm in the region for corporate affairs, communications, and investor relations.
Lillian Schonewise, Senior Consultant, represents Andrews Partnership within the sustainability and corporate affairs space. Lillian hosts a quarterly Sustainability in APAC event series, discussing new ideas and thought sharing between ESG and sustainability leaders throughout the region.