INSIGHTS
IR 2.0:
What The Future Looks Like
IR 2.0: next steps in the evolution to better investor engagement In a world where the spotlight is shining ever brighter on the performance of companies' leadership, and the outcome of their strategies, the c-suite has come to lean even more heavily on its Investor Relations function to engage with markets and sell corporate performance and strategic direction. If 2020 was a trial by fire, 2021 is an opportunity to build capacity and drive outcomes.
Leading IR functions are setting a framework around the experiences of the past 12 months, and using that to institutionalise the learnings of the pandemic. The need for constant adaptation – driven by the crisis – has resulted in innovations in investor communications, deployment of strategy, and engagement of capital markets. IR teams have embraced technology through necessity, but are now actively exploring taking further steps to better engage investors in a more structured manner, either online or through a hybrid model of digital and face-to-face. In what's being branded 'IR 2.0', businesses are building up a portfolio of digital events and smaller gatherings, and supporting investor and analyst access to information through enhanced annual reports containing more interactive elements.
If there's been one key piece of feedback from a year of Zoom calls, it's been that while it's rarely difficult to get analysts and investors to register, or even to attend a call, it's much harder to assess the level of interest investors have in the business, and more difficult to measure the impact of a calendar of events on the propensity of investors to maintain or increase their shareholding.
What IR leaders are convinced about is that more interactivity will drive engagement, which in turn will drive positive metrics.
Andrews Partnership recently hosted Lena Haggblom, Director of Investor Relations at Ericsson, the global telecommunications equipment company on our regular Investor Relations peer discussion call. Lena – who has worked extensively in the Asia Pacific as CFO for the region – is now based in Stockholm, so brings a unique global perspective to our discussion. Lena shared with us some of her views on how investor engagements have evolved, and as part of a broader discussion with Investor Relations leaders from across the region, we explored what IR 2.0 could look like.
HAVE THE GOAL IN MIND
IR professionals need to be clear on what they're aiming to achieve. Leading IR organisations are very much focused on driving investor interest, and ultimately driving those same investors to take a stake in the business, or increase that stake. Without a measurable goal, IR 2.0 remains a laudable ambition without a driver to achieve, and without an ultimate purpose.
MORE ENGAGING MEETINGS
With that goal in mind, IR teams are working to capture investor interest. In any virtual meeting, there's the danger that participants can fail to engage. It's the role of IR to ensure that content – whether it be text, graphics or video, live or recorded – grabs the audience and holds their attention. Equally, that content needs to drive outcomes such as investors increasing stakes.
Leading businesses are putting a heavy emphasis on making capital markets days more valuable to investors, trying to create an experience that's more valuable than a face-to-face meeting, rather than simply replicating the meeting of the past in a digital format.
At Ericsson, capital markets day was pressaged in the weeks before the main event by 'fireside chat' video meetings with market area heads and the CFO in the lead up to the main call, giving participants more of an opportunity to meet and engage, rather than simply attend, and were better informed about the business..
While being creative with the structure of the big meetings, IR leaders are also putting more work into capturing audience participation in smaller meetings such as quarterly calls, making them more about how the strategy is playing out, and less about what happened over the quarter.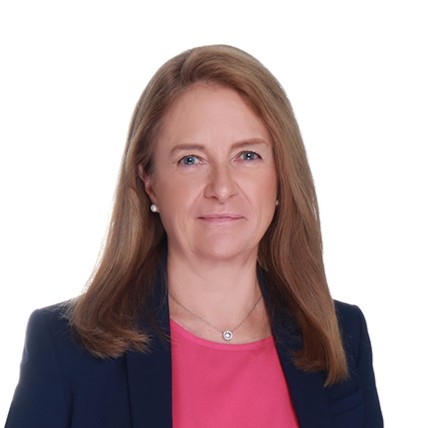 ""

LENA HAGGBLOM

DIRECTOR OF INVESTOR RELATIONS, ERICSSON
Focus is important. Your IR team's time is best spent designing platforms to engage investors, preparing material and ensuring compliance, and prepping the c-suite to work effectively with new technology. But the technical production of that content is usually not a strength of an IR team. As many – if not most – businesses start to move away from pure audio conferences and towards video, the demand for "flawless" content has led some IR teams to outsource work to professional digital firms.
More frequent communication
Ericsson is one of a number of companies to start to engage more frequently with investors, looking beyond the quarterly investor updates to provide more detailed and specialised information about the business. Leveraging the power of digital, companies are creating more opportunities to engage with investors. The challenge as pandemic controls loosen and both investors and company executives start to travel more will be maintaining that schedule; leading businesses will be watching engagement closely to ensure the events serve their purpose and deliver value to the audience and the company.
ESG is only becoming more important
We all know that ESG is far more than preparing ESG reports, but how do we make it clear to the market that we have ESG structures in place, and that we're generating outcomes? Some IR leaders have expressed concern that ESG data they provide is being assessed by machine, rather than by individuals, and they're looking at how they present that data so that their company's efforts in the ESG space are acknowledged by investors. On that front, businesses are providing more data on their ESG activities and compliance, and are making that data more easily accessible to machines by releasing it in HTML format, rather than burying it in PDF documents.More broadly, while it's critical that IR professionals understand the key elements of ESG and are prepared to answer common investor questions, they're leaning heavily on their specialist colleagues to support them on more detailed enquiries, which they're increasingly getting. Ericsson approaches this by ensuring that ESG specialists are on hand to support investors with specific questions, and also provides focused events at which they cover only ESG, held via video on a quarterly basis.
Perfect team, not perfect person
Investor Relations is not a function blessed with large teams, with most IR leaders working closely with a small team – in Ericsson's case it has five people in IR. In building a team, the company looks for the right mix of skills across finance, investor relation and communications. For smaller companies that may have smaller teams or individual contributors, the skills mix is a much greater challenge, which potentially means they need to look at increasing the seniority of the role in order to attract the sort of multi-skilled candidate.
Skillsets are evolving, but soft skills remain paramount
Much has been said in recent years about the importance of IR people having deep finance knowledge, gathered either from working within the finance function, or from banking. Nonetheless, the ability to engage with people, build relationships and to communicate using the written word, reminds us that so-called 'soft skills' are as important as ever. In a technology-driven, IR 2.0 world, great communicators remain gold to strong IR teams. If those teams can match those skills with deep finance knowledge and strong business acumen, they will be well positioned to meet the challenges of the coming year.In a fast-paced environment, there's always a temptation to move on from last year's experience without documenting and acting on what's been learned. Rather than let that experience go to waste, IR leaders are fine-tuning the changes they made to address pandemic conditions, taking the best of those innovations and setting in place a platform for enhanced investor engagement that will serve them well in coming years.
ABOUT THE AUTHOR
Andrews Partnership has offices in Hong Kong and Singapore, working across Asia Pacific as the leading specialist executive search firm in the region for corporate affairs, communications, and investor relations.
Simon Hayes, Director, represents Andrews Partnership within the investor relations space. Simon hosts a quarterly investor relations in APAC event series, discussing new ideas and sharing insights on IR and financial communications throughout the region.